theScore, a digital sports media brand with operations in North America and Europe, has acquired its first Ontario iGaming Approval from the Province of Ontario. The approval will allow the company to run one of Canada's largest online gambling platforms that could serve up to 10 million players by 2020.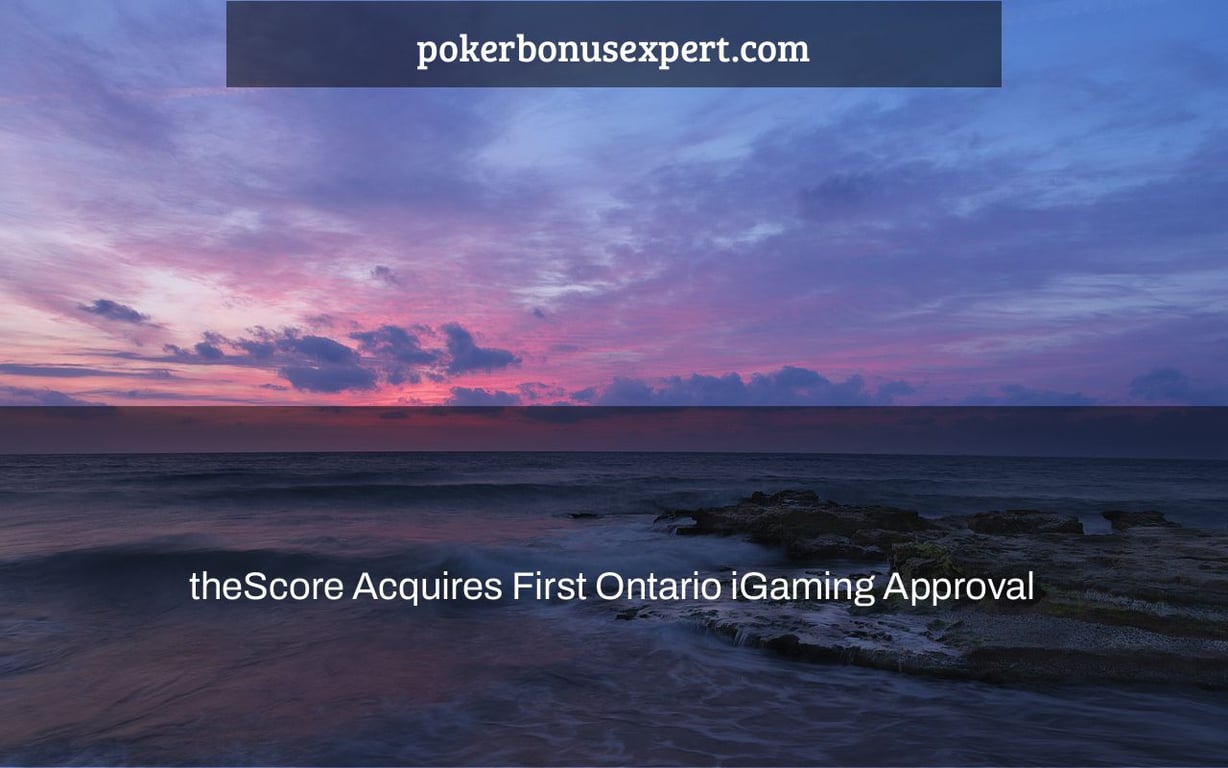 Penn National Gaming's newly acquired theScore Bet has earned a boost in its efforts to become a regulated sports betting operator in the province of Ontario. The firm has recently been received a Gaming Laboratories International GLI-33 accreditation for their sports betting and iGaming app, which was announced on December 20, 2021.
Ontario said earlier this year that it will introduce an open iGaming industry for private operators. Bill C-218, which formally allowed betting on single sports events, was implemented in the summer, attracting even more attention to the province from industry-leading gaming companies. They would, however, have to go through an application procedure first.
Certification GLI-33
Penn National Gaming's wholly-owned subsidiary, theScore, provides premium digital media and sports wagering solutions to millions of sports enthusiasts. Its mobile sports betting app, theScore Bet, is one of the most popular on the continent, as it has proven to be one of the finest. New Jersey, Colorado, Indiana, and Iowa are among the states where it is accessible.
John Levy, CEO of theScore, expressed his excitement at becoming one of the first online gambling businesses in Ontario to get a GLI-33 accreditation. He went on to say that the team is excited to debut the premium sports betting app on their home soil and show local sports fans its unequaled blend of media and gaming.
Mr. Levy also commended the company's world-class product and technical teams for putting in a lot of work to guarantee that the app is ready to launch in Canada in his statement. Now the business will focus on obtaining the final regulatory permission from Ontario's authorities in order to begin operating in the province's new iGaming sector.
Ontario's new iGaming regime was supposed to launch its new market by the end of this year, but it was postponed. Following the most current update, the market is expected to arrive in early 2022. The Alcohol and Gaming Commission of Ontario and iGaming Ontario, which will be in charge of issuing licenses, are the two regulators in charge of the launch.
Details of the Purchase
Penn National Gaming completed the purchase of theScore from Score Media and Gaming in October, for a total value of about US$2 billion. On October 19, 2021, the payment to Score Media and Gaming in cash and stock shares was legally finalized. Following that, the business said that it will investigate the possibility of entering the Ontario market.
One with a Lot of Potential
According to a recent analysis by Bonusfinder.com, Ontario, Canada's most populated province, is on track to become the continent's biggest sports betting market. Several reasons point to the province easily surpassing all US jurisdictions and breaking all iGaming records. This is owing to the 15 million population and the possibility for a broad variety of sportsbooks to emerge with the new open market's introduction.
"theScore Bet Obtains GLI-33 Certification for Ontario," theScore, 20 December 2021.
Watch This Video-