Ontario is home to a thriving, yet highly controversial and misunderstood gaming industry. Ontario unions have been hesitant about allowing the new market of iGaming in Canada while companies are eager for it to happen on their side.
The "new york gaming commission" is the governing body for all iGaming in New York. They are hesitant about the new market and how it will affect them.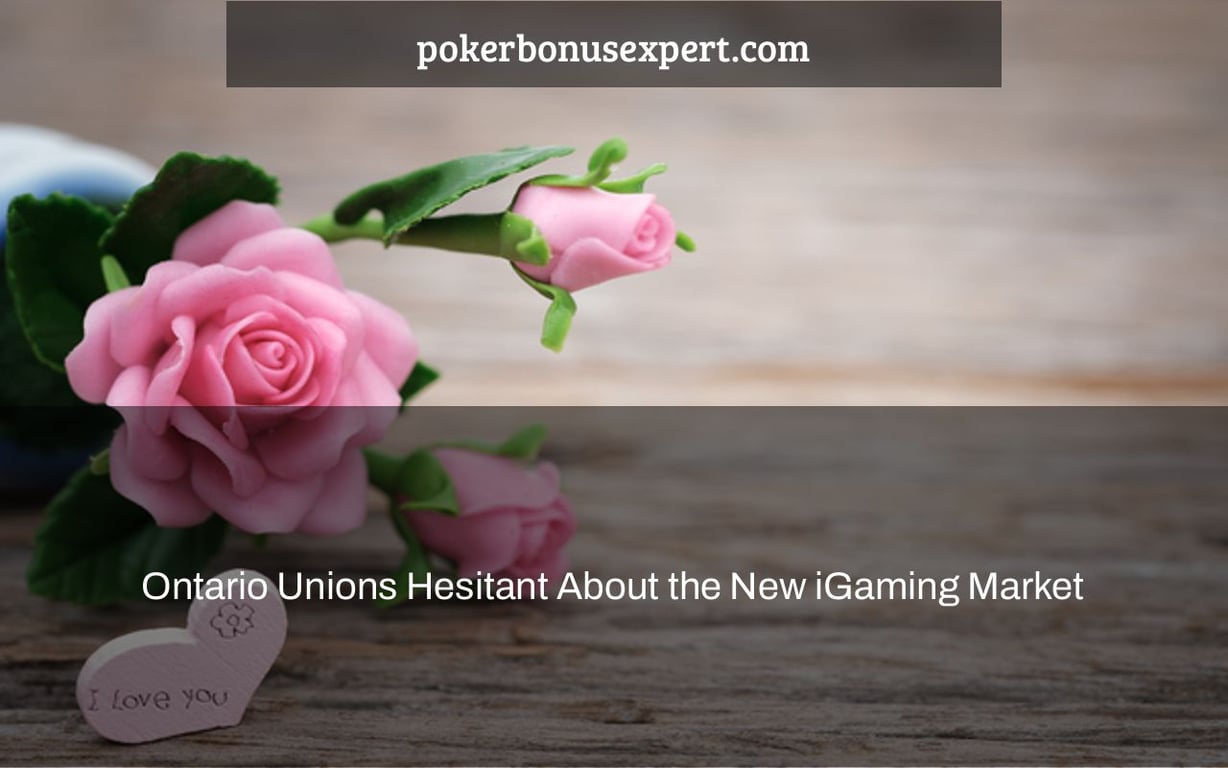 In less than a month, Ontario's regulated market for private gaming operators, which will include online gaming and sports betting, will open. However, companies and local unions are concerned that the coming of the expansion would have a severe influence on the land-based sector and its casinos, such as Caesars Windsor Casino.
The market is expected to open next month, on April 4, 2022, according to the Alcohol and Gaming Commission of Ontario. However, according to a recent independent consultant research, the online growth might be expensive for the brick-and-mortar industry, as it could result in the loss of up to 25% of employment as a result of increased online offers.
Concerns Raised
Caesars Windsor casino is expected to lose up to 100 of its approximately 500 gaming-related jobs, according to estimates. Despite not knowing how many firms would be licensed in the market, Chris MacDonald, the assistant to Unifor National President Jerry Dias, said the union anticipates a big job loss and an unequal playing field once the market begins this spring.
In addition to the labor union, Rocco Rossi, President of the Ontario Chamber of Commerce, has declared his opposition to the new iGaming regulations. In a letter to Attorney General Doug Downey, he expressed concern that the province's approach to the market might jeopardize the present money and jobs that local communities rely on.
Mr. Rossi has asked the city administration to attempt to avoid employment losses by introducing iGaming in a way that would ensure more jobs in the business. He also advocated for a competitive tax rate for operators who wish to participate in the market, one that is comparable to the one imposed on land-based gambling establishments.
Last week, local MPP Percy Hatfield demanded guarantees from the government that there would be no gaming or job losses as a result of the iGaming sector. Mr. Hatfield believes that the local government should ensure that casino employees are safeguarded, that laid-off workers are rehired, and that gaming money is preserved so that it can be utilized to promote education and health care.
There are a plethora of wagering options available.
Some Ontarians were concerned that the iGaming industry will be delayed, causing them to lose out on betting possibilities like as the Super Bowl. However, since the market opens in April and the NBA playoffs begin in the middle of April, there will be plenty of sporting events to select from. The Stanley Cup playoffs begin in early May, followed by the UEFA Champions League's final elimination rounds.
There are no advertisements throughout the signup process, and there are no welcome bonuses.
Another thing Ontarian gamblers should be aware of when the long-awaited iGaming sector opens is that licensed operators are not permitted to offer signup bonuses. According to Paul Burns, President and CEO of the Canadian Gaming Association, such advertisements would be permitted on operators' websites as well as offered to players in their database.
Dave Battagello, "Unions and chambers worry about the repercussions of legalizing online gambling in Ontario," Windsor Star, March 6, 2022.
Related Tag
from chapter 2, which of the following terms does not represent the dollar-amount of wagers placed?