Bragg Gaming Group (BGG) has been a leading online gaming provider for several years now. This company recently released their last quarter financials and they seem to be doing very well, with the company's revenue increasing by 8%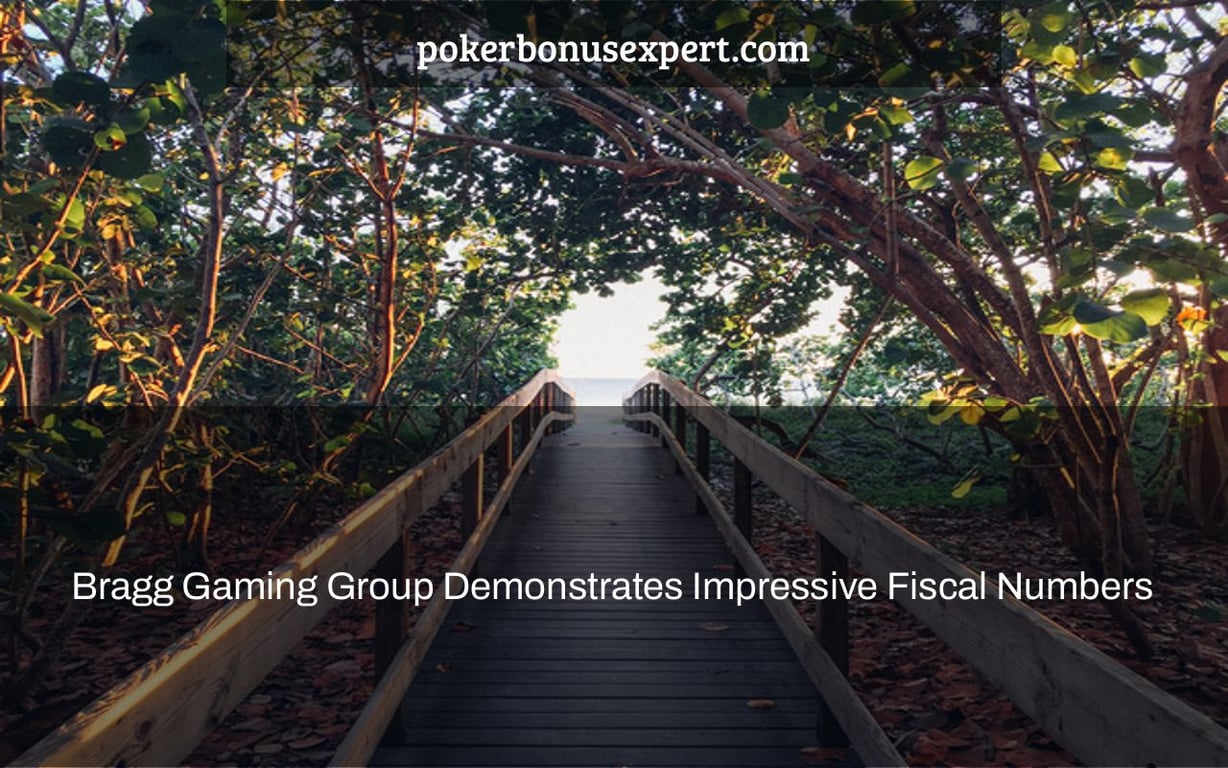 Bragg Gaming Group, a worldwide B2B gaming technology and content provider, released its financial results for the fourth quarter and full year ending December 31, 2021 this week. The gaming leader saw an increase in revenue in the fourth quarter of 2021, from US$17.5 million to US$17.5 million, compared to prior quarters.
Bragg Gaming Group is an iGaming content and technology conglomerate with operations in important European, North American, and Latin American regions. The company's wholly-owned subsidiary ORYX Gaming distributes content, and the Alcohol and Gaming Commission of Ontario has granted it a license to join the province's new regulated iGaming industry.
Performance in the fourth quarter and for the whole year
Despite the increase in income for the fourth quarter of 2021, the firm claimed that patron wagering volume fell by 8.8% to US$3.4 billion. The conglomerate, on the other hand, reported revenues of US$3.8 billion in the fourth quarter of 2020. This waned as a result of changes in product mix, which shifted toward Player Account Management, managed services, and proprietary content, boosting gross profit and Adjusted EBITDA.
Gross profit for the fourth quarter of last year was US$8.9 million, up 33.3 percent from the fourth quarter of 2020, when it was US$6.7 million. While the net loss for the quarter was US$1.8 million, down from US$5.9 million in Q4 of 2020. This is due to increased gross profit and lower expenditures associated with delayed consideration payable.
In terms of full-year financial performance in 2021, Bragg Gaming Group reported an increase in revenue to US$64.7 million. This is a 25.6 percent increase over the previous year's US$51.4 million. Consumer betting volume has also increased dramatically, reaching US$15.9 billion in 2021, up 21.1 percent from the results of 2020, which were valued at US$13.3 billion.
Furthermore, the number of unique participants on the company's ORYX Hub content and distribution platform has increased by 11.2 percent to 6.5 million. In contrast, the number of players in 2020 was 5.9 million. In 2021, the firm declared a gross profit of US$31.4 million, up 40.3 percent from the previous year's figure of US$22.4 million.
Expansion of the Expansion of the Expansion of the Expansion of
Bragg Gaming Group was also issued a license to participate in Ontario's new iGaming and sports betting sector this week. The new gaming regime in the province begins on April 4, 2022, and the firm has now joined numerous other gambling brands on the market, including World Series of Poker, PointsBet, Rivalry, theScore, 888, and the most recent addition, FansUnite.
Increasing Our Presence in Spain
The global gaming leader's news doesn't stop there; it just revealed that it has signed an agreement to expand its reach throughout the regulated sector in Spain. This will be accomplished by combining its world-class gaming content with 888casino, another industry-leading brand that is owned by 888 Holding plc. ORYX Gaming's RGS portfolio, as well as games from Atomic Slot Lab and Blue Guru, will be available to local gamers soon.
"Bragg Gaming Group 2021 Reports Record Fourth Quarter Results as Revenue Rises 14.4%" Source: "Bragg Gaming Group 2021 Reports Record Fourth Quarter Results as Revenue Rises 14.4%" March 10, 2022, Bragg Gaming Group