British Columbia has become the first Canadian province to address concerns about money-laundering in casinos, one of its crown corporations. The move comes amid a global crackdown on illicit activities that have been facilitated through gambling and gaming venues, particularly online ones.
The "cullen commission" is a committee that was created to look into the money-laundering concerns of the Delta Casino. They have released their findings and recommendations, which can be found on their website.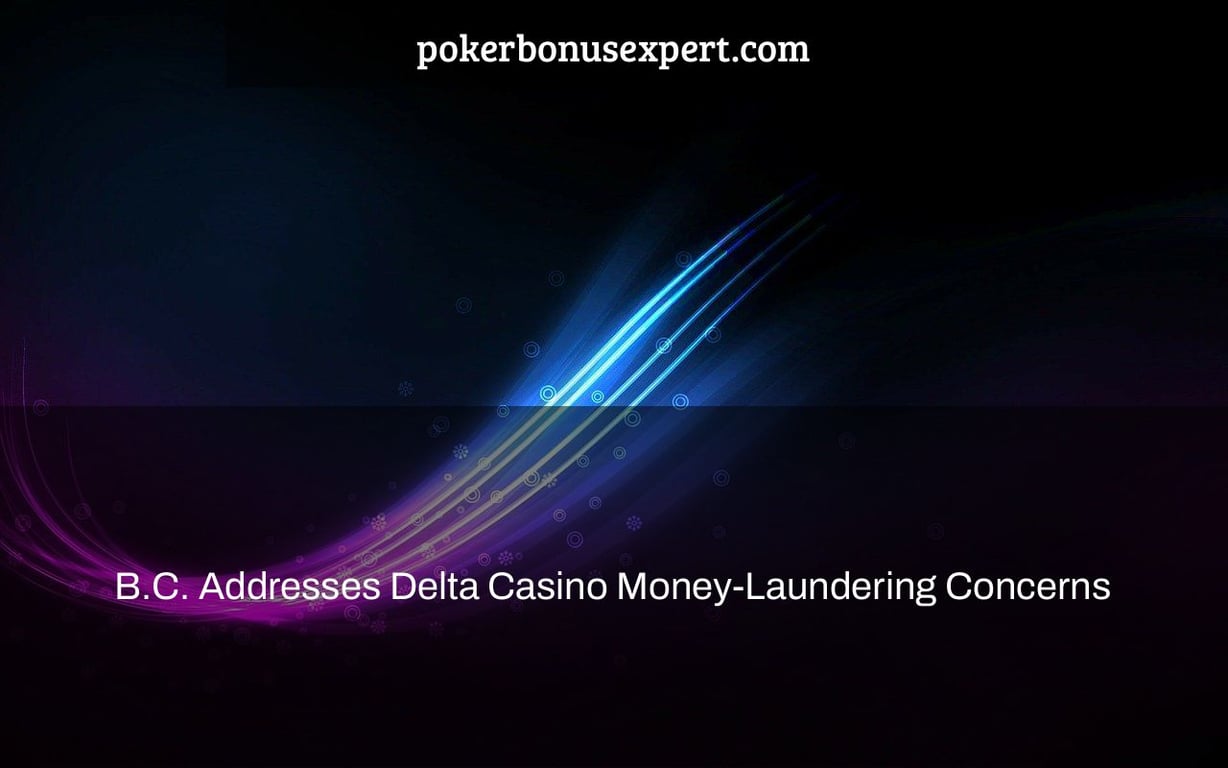 British Columbia is preparing for the official launch of yet another new casino location powered by Gateway Casinos & Entertainment. However, until this comes true, local concerns had to be addressed. Mike Farnworth, Solicitor General and Minister of Public Safety, recently made an attempt to put to rest concerns regarding money laundering potential at Delta's upcoming casino hotspot.
Delta Mayor George Harvie had said in 2022 that the proposed casino facility in Delta may attract money laundering and illicit money. His worries also emphasized the need of putting in place a variety of safety precautions on the grounds of the brick-and-mortar casino once it opens to the public. In the second part of 2022, this casino hotspot might open its doors.
Delta Casino is a casino in Delta, Mississippi.
The CA$87 million Cascades Casino Delta's construction phase is progressing well, as the venue is set to make its grand opening later this year. This large project commenced its development about five years ago and the launch date could be on the horizon. The gaming amenity is situated at the former Delta Town & Country Inn site, and it is set to come with a 40,000-square-foot gaming floor, with over 600 slot machines and 30 gaming tables.
In addition to that, there will also be the company's Match Eatery & Public House, the Buffet, and Atlas Steak + Fish Restaurant, which are perfect for grabbing a bite. Concerns over its regular operation and potential money laundering have been expressed in the past. However, Minister Farnworth made it clear in a recent statement that the Dirty Money report by Peter German has been addressed at nearly eighty percent and there is no place for concern.
He made the point that the planned fresh new casino in British Columbia would not be the next laundry for filthy money acquired via illicit operations in other countries. Even while there are still 20% that need to be addressed immediately, this will be done via major legislative reforms planned to take effect in the autumn of 2022.
Solicitor General and Minister of Public Safety
The detailed study of the British Columbia Gaming Control Act has been one of the major accomplishments in this field. The purpose of this investigation is to clarify and strengthen the responsibilities of the provincial gambling regulator. Furthermore, the goal of this study is to bring the Gaming Control Act up to date so that it can keep up with the changes and current difficulties in the industry.
As a consequence, the Independent Gambling Control Office would replace the Gaming Policy and Enforcement Branch. The public release of the Cullen Commission's final report on the matter is set for May 20, taking into consideration all money-laundering investigations to far.
It's also worth noting that the present Gaming Policy and Enforcement Branch's Corporate Registration Unit is dedicated to upholding honesty. It registers all gambling companies, as well as their top management positions. In the weeks running up to the final report, more details will be disclosed.
Sandor Gyarmati, Sandor Gyarmati, Sandor Gyarmati, Sandor Gyarmati, Sand DeltaOptimist, April 20, 2022, "Province reacts to Delta mayor's casino worries"
Frequently Asked Questions
Related Tags
cullen commission final report
how does money laundering work